Still looking for a new light fixture for over the kitchen table. Nothing yet has gotten the thumbs up. This might be nice ... not too heavy looking:


from Pottery Barn:
Barton Pendant
(above)
Hand cast of iron and steel with a richly hammered texture,
this pendant has the rough-hewn look of a blacksmith's creation.
Twists in the metal accent its simple, graceful lines.
Or a style similar to this one from from Century
Furniture
: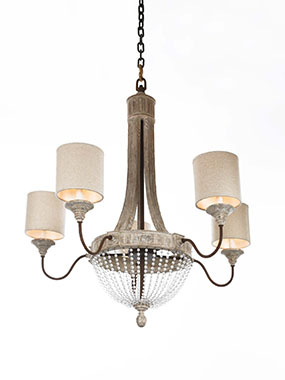 CHANDELIER


(SA8044)
White-wash finish Scandinavian pine with suspended clear beads trim and wrought iron with cast accents with raffia shades.

from: http://www.centuryfurniture.com/Gallery/ShowItem.aspx?sku=SA8044